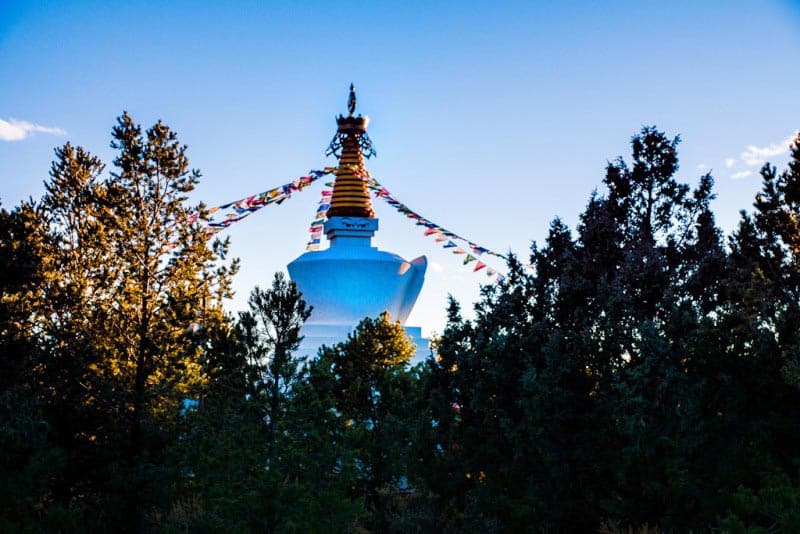 Kagyu Mila Guru Stupa is unusual for stupas, if not unique. It is a traditional Tibetan-style stupa, built under the direction of Lama Karma Dorje of Santa Fe, NM and consecrated by Bokar Rinpoche and Yangsi Kalu Rinpoche in 1995, but it was built in honor of Herman Rednick, a Western meditation teacher and mystic.
The stupa is also unusual in that it contains a shrine room rather than being a solid structure as are so many stupas throughout the world. The shrine room was included at the suggestion of children of Rednick's students. Labor to build the stupa came from students of Herman Rednick, their children, and students of Lama Dorje from Santa Fe.
With its intimate shrine room and beautifully painted Tibetan Buddhist deities, the stupa invites all who enter to share in an atmosphere which is traditionally Buddhist yet inclusive of the Western path.
Tibetan practices occur here usually in the summer. The stupa is also used during Buddhist retreats and may be visited anytime.